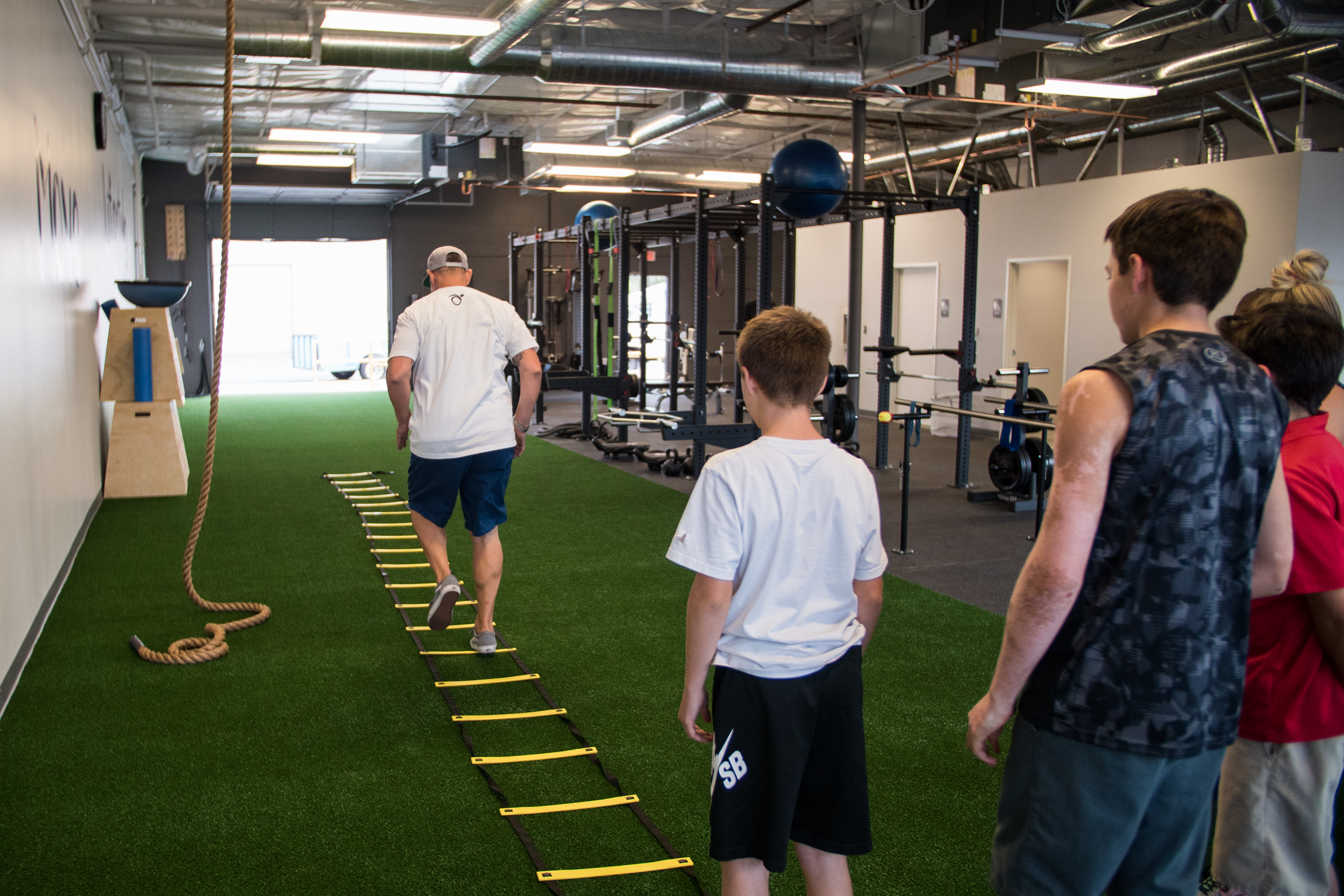 PERSONAL TRAINING
Move Performance Personal Training serves Gilbert and Chandler areas. If you are looking to just get in shape and feel better, we prescribe programs for all levels of fitness. It doesn't matter if you are a weekend warrior or a fit mom our programs will lead you to be the best you can be. Simple yet challenging, our classes or sessions are hands above to competitors. The goal in life is to live the longest and one must stay moving in order to do this. Every workout is different just like our days, don't get caught up on the other cookie cutter programs out there. It's not about the program it's about the lifestyle!! Stay Moving!!
SPORTS PERFORMANCE TRAINING
Move offers sports performance training to Chandler and Gilbert for Developing Youth Athletes as well Elite Performance training at the highest level. With 20 years of experience in the sports training field, we have worked with many of the best local high school athletes working for that college scholarship. Teaching the fundamentals of sports is a lost art, and we believe in instructing the importance of the basic movements in sports, from the beach volleyball courts to the skate parks and every other playing field between. We believe that if you can't move you can't play. We use methodologies that allows each athlete to understand what is needed to succeed at the next level. Currently we work with athletes playing in the WNBA, NFL, NBA, colleges across the country, and local high schools.
POST REHAB TRAINING
Our experience working in physical therapy and rehabilitation brings a unique skill set to our approach.  We work with clients coming back from injuries by designing a detailed exercise protocol which allows them to gain strength, confidence, and the mindset to heal up. By using simple analogies clients understand what it takes to move the body and regain function lost due to a specific injury. Chad has treated injuries from ACLs, burns, gunshots, and Spinal Cord injuries.
JOIN THE MOVE EMAIL CLUB
GET UPDATES, SPECIAL OFFERS & INSPIRATION